Aug 06, 2022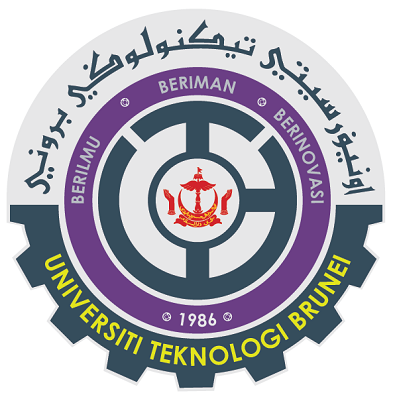 UNIVERSITI TEKNOLOGI BRUNEI
ACADEMIC ROBE FOR CONVOCATION 2022
To: Graduates [Undergraduate Degree, Master's Degree and PhD Programmes]
ORDERING OF ACADEMIC ROBE:
Please be informed that ordering of the academic robe for Convocation 2022 is now open.  Please take note of the following steps to make an order for the academic robe:
Download the Academic Robe Order Form from the website and fill in the information requested (printing of the form at the Finance office will be charged BND0.20 cents per paper).
Bring the order form to the Finance Office, level 1, Administration Block, UTB and pay for the rental charges or deposit for a custom-made gown.
Bring the order form and the official receipt issued by the Finance Office to the Room GA.24 for fitting process.
Please be seated outside the room and keep a fair distance between each other and wear a mask and wait to be called for fitting.
Then, submit your order form to the staff in-charge of the robe fitting.
Orders for renting/purchase of the academic robe are to be made at the following dates and time:
Date

Time

Faculty / School

9th August 2022

(Tuesday)

8.30 am – 11.30 am

 

2:00 pm – 3.30 pm

FACULTY OF ENGINEERING

10th -11th August 2022

(Wednesday & Thursday)

UTB SCHOOL OF BUSINESS  & SCHOOL OF APPLIED SCIENCES AND MATHEMATICS

13th August 2022

(Saturday)

8.30 am – 10.30 am

(MORNING SESSION ONLY)

SCHOOL OF COMPUTING AND INFORMATICS &

SCHOOL OF DESIGN

15th August 2022

(Monday)

8.30 am – 11.30 am

 

2:00 pm – 3.30 pm

All Schools and Faculty

 
Orders for renting/purchase made after the above mentioned dates and time WILL NOT be entertained.
RENTAL CHARGES FOR ACADEMIC ROBE:
The following charges are for a full set of academic robe:
 

Male

Female

Items

Undergraduate Degree

$90

$110

MALE: A gown and hood only.

FEMALE: A gown, hood, gandi and Tudong.

Master's Degree

$140

$160

PhD

$160

$180
PAYMENT FOR RENTAL of the academic robe should be MADE UPON BOOKING.
CUSTOM-MADE ROBE:
Tailor-made robe can be arranged for those who wish to purchase it. A DEPOSIT of BND300.00 will be required when you order a CUSTOM-MADE robe. The full payment should be made upon collection of the robe. 
MALE GRADUATES are to purchase their own songkok with 'taris' at the Pusat Latihan Kesenian dan Pertukangan Tangan Brunei in Bandar Seri Begawan. Please place your order at the earliest convenience to avoid having any issue near time.
COLLECTION OF ACADEMIC ROBE:
Collection of academic robe will be informed in due course. The final date for collection will be the last day before the rehearsal of the Convocation.
RETURN OF ACADEMIC ROBE:
All rented academic robes are expected to be returned no later than ONE WEEK AFTER the Convocation Ceremony.  After this, a charge of B$10.00 per week will be imposed. If returned after 30th SEPTEMBER 2022, the gown is CONSIDERED SOLD AND FULL PAYMENT OF PURCHASING the gown must be settled.
REMINDER:
CANCELLATION OF RENTING/PURCHASE IS NOT ALLOWED. Hence, the deposit is non-refundable and graduates are held responsible to pay the remaining amount for custom-made robe.
Graduates are responsible for the care of the academic robe against any damage or loss arising from negligence. Academic robes are considered sold at full price for any damage or loss caused by graduates.
Thank you
Yours sincerely,
Chairperson, Academic Robe Committee
for Registrar and Secretary
Universiti Teknologi Brunei
File Ref: UTB/P2/1.1.2
Date: 6th August 2022